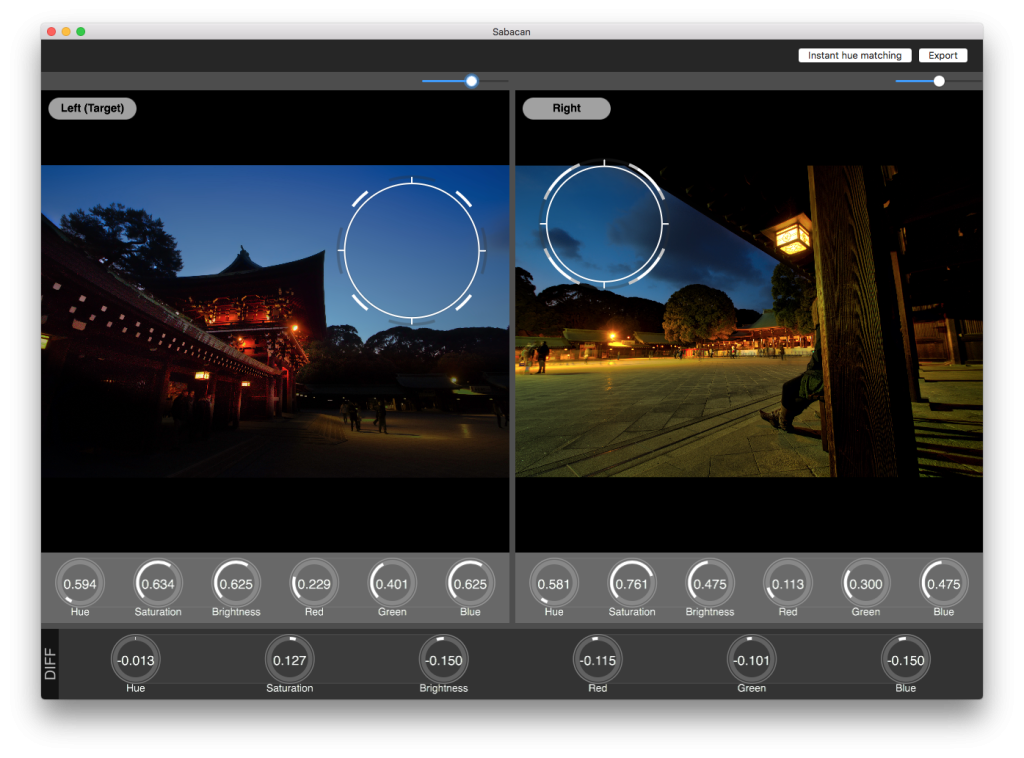 Photography is one of my hobbies for these 3 years. But color matching often annoys me due to my color vision. I am colorblind and have difficulty differentiating between colors.
Sabacan was private tool developed to help myself matching colors between photos some months ago. The application might be useful to people who enjoy photography (especially with deficient color vision), it now available on the Mac App Store. You can inspect the color of selected area in photo, compare the numbers with another ones, or see result of quick hue / saturation matching.
Feel free to send me any feedback.